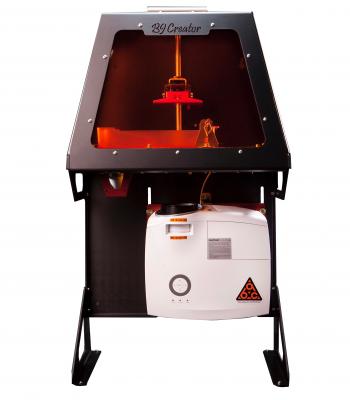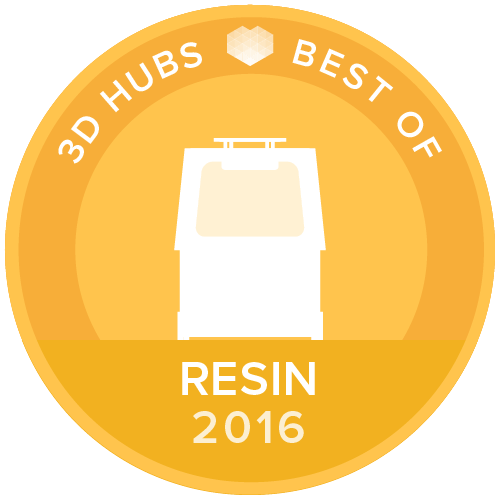 The B9 Creator is one of the first consumer Resin printers, it was successfully funded on Kickstarter in 2012. It uses a Digital Light Processing (DLP) technique to create 3D prints out of Resin. The current 1.2 version can print in a resolution of 30 microns and supports three colors: Cherry, Red and Black.
100% recommended
Owner Reviews
There is a slight learning curve but the high-resolution you receive is comparable to high-end printers that cost 50k-100k. The initial cost and cost to operate beats out the high-end printers which is good for any business in the long run. Also, the customer service/training provided is outstanding.
Value for money ,top print quality .
High quality prints, high reliability and functional materials
Training through B9Creations makes the learning cure easy to understand and gives users confidence. The B9Creator prints are smooth and have the highest resolution, and with a small price tag makes it affordable to anyone from business owner to hobbyist.