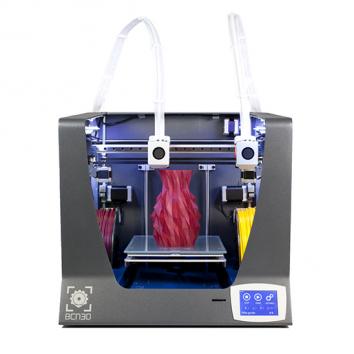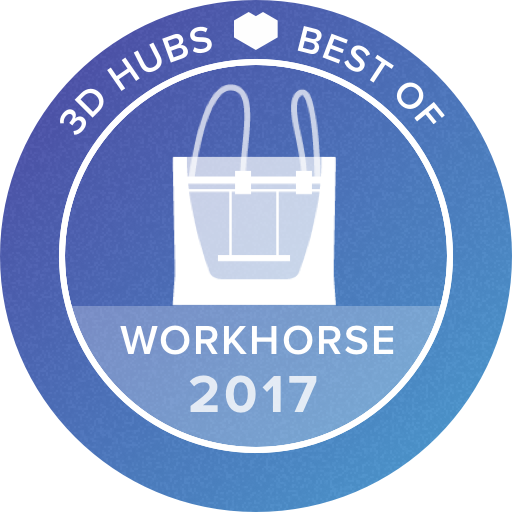 A professional FDM printer with dual extruders, large 21 x 29.7 x 21 cm build volume and 50 micron maximum resolution. A unique feature to the Sigma is the Independent Dual Extruder system, which allows users to print without geometric limitations using dissolvable support materials (PVA, HIPS) or combine various materials for multimaterial and multicolor printing. The idle toolhead remains parked, preventing the dripping of molten plastic onto the part.
Available from these sellers
100% recommended
Owner Reviews
When you find suitable filaments, it's really a pleasure to print with. Very reliable. Can be easily modified too, which is nice, for example smaller nozzle to print small geometry etc.
I use to print in RepRap 3D Printers (single and dual) and also Zortrax. The Sigma exceeds the finishing of all that printers being a dual extruder printer. Moreover, is the first dual printer really easy to print with and you can use any 2.85 material in the market. I strongly recommend the purchase of that printer.
this the best 3D printer i ever had so far
High quality and reliable printer, with no extrusion problems. Fast heat bed. Very noisy in comparison to the BCN3D+.
Nice and pretty cheap printer with a few downs, but many can be overtaken if you take some time to study the nature of the problem.
The best printer ever seen
Great value for money. The 2 independent extruders work smoothly. Awesome reliability and prints.
Noisy-good design- higher priced than many other printers
It's a good dual extruder printer. I feel I paid a fair price for what it provides.
The BCN3D Sigma is an excellent 3D printer, with a huge printing volume for a desktop 3D printer, able to print with a high range of different materials, and with a really low failure rate combined with low noise levels when printing. I've been printing for +3000 hours and works like the first day! Furthermore, a great support team and a huge community supporting the printer and doing incredible things with it. The BCN3D Sigma is a great printer for all kinds of users, from beginners to 3D professionals. Really happy with the printer!
The best 3Dprinter tested until now.
This printer really has a user friendly interface for calibration of dual extruder, bed level and so. It made good prints right of the box especially using preset profils available from BCN3D website for the provided filaments spools. Combined with Simplify3D, this is really a beast :)
Great value machine for work or pleasure with large build platform, good quality and reliability.
The BCN3D Sigma is the most versatile desktop 3D printer in the market. The way it performs dual extrusion prints is unique. Moreover, BCN3D support and evolution of the printer and software is amazing.
This 3d printer that I ever use.
It's very easy to produce high quality prints and very reliable. It's relatively expensive but you get an industrial grade printer. Very happy with mine!
Good and reliable printer. Filament grinding is one of the downsides but pretty good deal for the your buck.