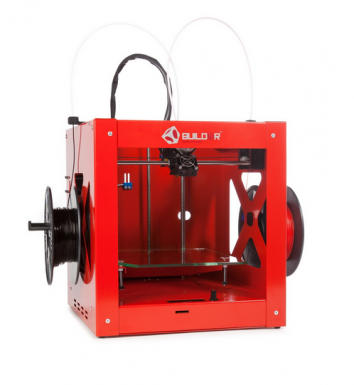 The Builder Dual Feed is an affordable 3D printer with a dual-feed extruder supporting dual color/material printing. It auto-calibrated and can print in a resolution of up to 50 microns. The build platform is 21 x 22 x 16.4 cm, optionally heated as well.
Available from these sellers
88% recommended
Owner Reviews
Colormix is an amazing feature!
A real Nice 3D printer, with dual extension!
Strong and durable, this printer is a very good format for FDM, as this technique is not suitable for HD detailed models (like SLA printers). Its build volume and simple design make this printer good for medium to large size model (60 cm tall max). For small prints (under 5 cubic cm) this printer is not the most plug & play on the market, it's better to fix it to reduce vibrations due to its height. Very complementary with SLA printer for smaller very detailed parts.