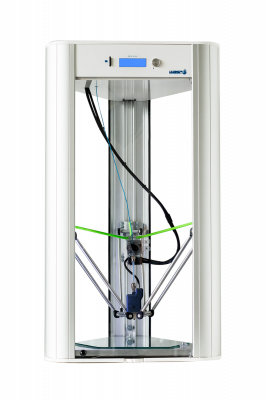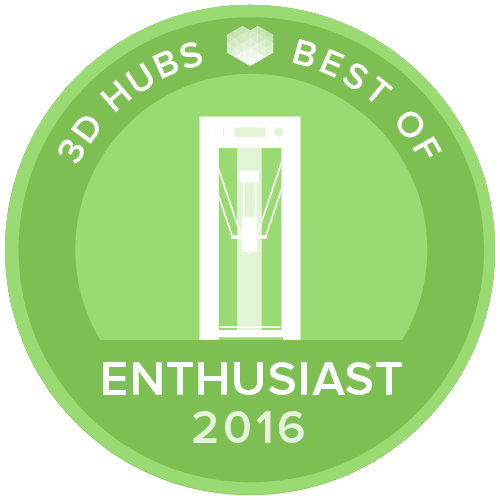 Made in Italy, this Delta type printer boasts a 20 ø built plate and can print objects as high as 40 cm with resolution up to 50 microns. It is a versatile printer that can cope with a whole range of materials from PLA to ABS, nylon, polymers and Laywood.
Available from these sellers
100% recommended
Owner Reviews
The DeltaWASP is a superb 3D printer. High speed, high precision, and high quality make this a printer everyone should covet. Maintenance is low and repairs are simple. The printer is a show stopper and looks fast even when it is turned off! Plus, capable of printing with clay.
I consider the machine Wasp Delta one of the best 3d printers currently on the market both for its speed but especially for the accuracy of the facts objects.
Well built, easy to calibrate and use right away.