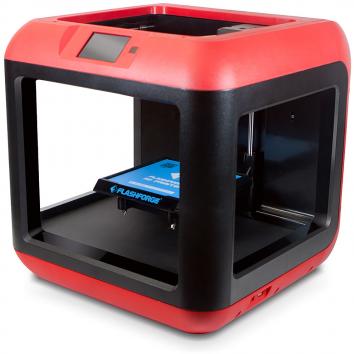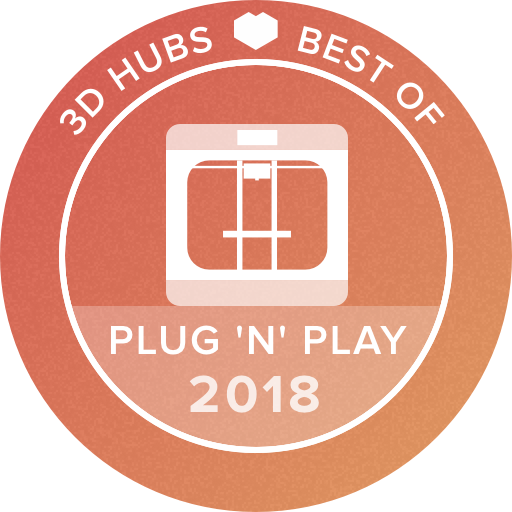 The FlashForge Finder comes fully assembled out of the box and now with its assisted leveling system, very few tweaks are needed before starting prints. Features include a touchscreen panel, filament-run-out detection, and 2nd Generation Wi-Fi connectivity.
Available from these sellers
100% recommended
Owner Reviews
Perfect entry level machine. Just works out of the box.
Brilliant value, very user friendly (I leant how to print from scratch using this machine), needs blue painters tape on build platform to stop warping though
Good PLA machine on small footprint parts
The Finder's auto bed leveling makes this printer a dream to use. I opened the box, plugged it in, calibrated it, and 15 minutes later I was printing. I haven't even had to re-calibrate the bed for 15 prints. Amazing machine, easy to use and a slick design.
Was the perfect product to start with.
For single filament use, this is by far the best printer in my fleet of 8. And it's the second cheapest!
Great Machine, Good value for money!
This is my first printer, it´s easy to use and gives great print quality. Sometime i wish for more build size, but for the most time I don´t need bigger size.
Its great printer for those who are going to use 3D Printer for first time. You can start your first print within 15 minutes of unboxing the printer. Also the software Flash print is almost equal to quality with Simplify3D.
This little printer is amazing, it just cranks out print after print. The assisted leveling feature is so nice I haven't had any print failures due to poor leveling. Awesome machine, highly recommend.
It is a good choice for beginners.
excellent printer for start into 3d printing world
Easy to use beginner 3D printer. Works with PLA only, perfect for educational purposes.
A very reliable and solid printer. Print quality is very decent. I have done over a 100 prints on this machine in 3 months and do not remember a single time when print failed due to machine issue. Bang for the buck machine and exceeds the expectations as it is often advertised as a machine for home use and education.