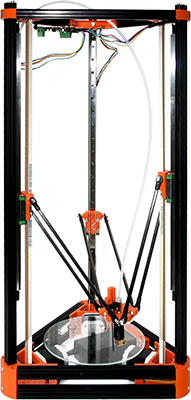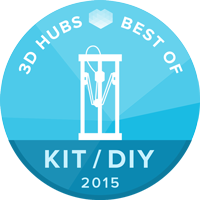 This machine originates from a RepRap project and uses a Delta construction to 3D print. It ships with an auto-leveling build platform and prints at a resolution of 30 microns. The project is open source and many custom upgrades can be found online.
Available from these sellers
100% recommended
Owner Reviews
Excellent value and low costs, but a pain to keep in check. Suggested only for non-first-timers.
The Kossel is a really good printer if you want tall prints that can be done quickly. Good value for money and reliable.
I built my own from scratch - therefore a lot of the questions in the poll don't apply. It's a fantastic design, but you get back from it what you put into it. Mine has almost 100% custom designed parts.
It is a beautiful, elegant, efficient, and open source printer design.