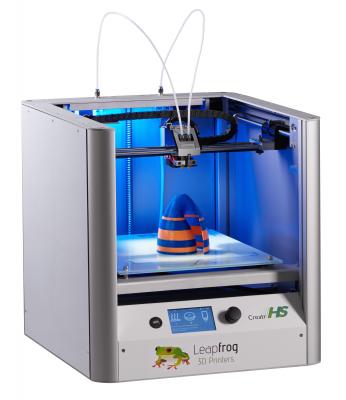 The Leapfrog Creatr HS has a stunning 23 x 30 x 18cm build volume. Not only can it build large prints, it's also advertised to print up to 20 microns in detail. It can print ABS, PLA, PVA, Nylon, and exotic filaments.
Available from these sellers
100% recommended
Owner Reviews
THe Leapfrog Hs is a next step forward in design . software and hardware. It's a reliable partner
great sturdy design with the biggest build volume in its class. Can be a little noisy but that is to be expected. Print quality is great
Very flexible with materials and filament brands. Gives good Quality prints after finding the right settings. Great Software Simplify 3D included.