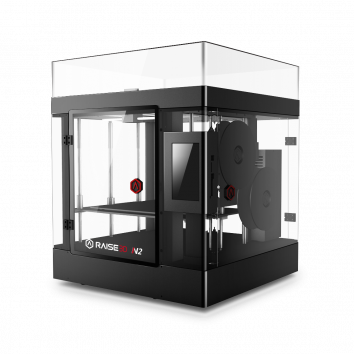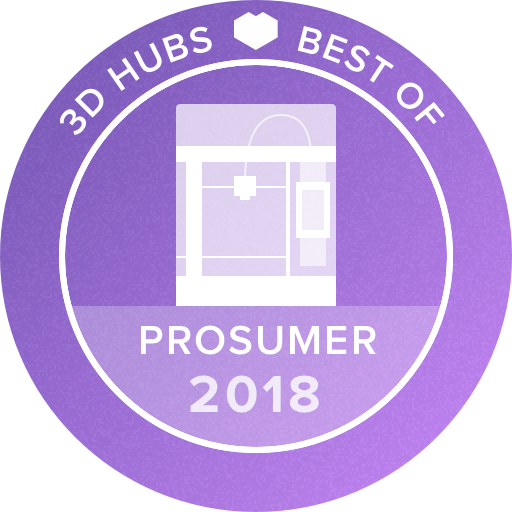 The N2 makes use of a patent-pending all-metal hotend, allowing it to print most 3D printing filaments including but not limited to PLA, ABS, PC, PETG and HIPS. You can monitor the print process and control the printer through the full color touchscreen. The N2 also boasts great connectivity, accessible through WIFI, LAN, USB and SD card. One of the most incredible features of the N2 is the maximum z layer resolution of 10 microns which is very high for an FDM printer.
Available from these sellers
100% recommended
Owner Reviews
I am very happy to have participated in the kickstarter for this printer. It really is more bang for your buck. Very large size and high quality parts. Solid build. Looks good in a commercial space. Exceptional enclosure that opens from 2 sides and top. The huge touchscreen displays your print animation as it prints ,and other data and controls. If power goes you can restart where you left of(make sure to razerblade the plastic/nozzle to seperate before continue) i will buy a second soon.
This printer is an amazing machine straight out of the box. little to no set up required before you're printing amazing quality prints in a large build volume. Great for everyone from new makers to experienced printers.
I run a 3D printshop in Kentucky and have gone through roughly two dozen 3D printers of various designs and makes. It took three years for me to settle on the printer my company will use and support everyday. This printer is the one we picked to recommend. Raise3D N-Series offer the best bang for your buck, working within 20 minutes of unboxing. Extremely accurate, reliable for up to a 1000 hours before first maintenance (lube+buildtak swap) and just an overall a sexy looking machine. I highly recommend these printers, especially for professional users looking for a serious workhorse. The machine isn't perfect: It trades speed for accuracy but I'm a patient person. Results speak for themselves. Not a fan of vertical spool mounting but that can be easily remedied with an external turntable. Overall, solid work Raise3D. Impressive beyond my expectations for sure.
Incredible build quality with great performance and reliability. Great software. But you'll pay for it - very expensive printer and high shipping costs for anything from the manufacturer (parts, etc.) Recommended for prosumer / business use where the extra reliability, consistency, and build quality is welcome (and you're willing to pay for it.)
Very good printer that needs a few improvments to be perfect. The printer's build is very robust and printer is open source and is designed to be evolutive, so I think that this printer will get even better soon.
I love the printer now that I've upgraded a couple of key components. It's incredibly reliable, prints almost any material and produces great results.
Fantastic printer which just runs and runs.. no issues after intense daily use for more than a year!
Amazing machine that has managed everything I have thrown at it.
The Raise3D N2 is an excellent printer, great quality, great precision and reliable. I have had it over a year it has been printing almost non stop and has required no maintainence.
The Raise3D N2 is a large (12" x 12" x 12") build volume printer, a heated build plate and an enclosed build chamber, and comes with optional single or dual extruder setup. The full color touchscreen interface is a pleasure to use, along with the built-in WiFi connectivity. While the included ideaMaker software is slick and does work well, users will still have the option to use another software such as Simplify3D to do their slicing. With it's very reasonable price point and large build volume, the Raise3D N2 is a high value 3D printer.
Best bang for your buck printer with minimal sacrifices. Extruder is a bit too heavy but drop a motor and it glides through prints no problem. Easily my favorite printer in the shop among a dozen others. Love it!