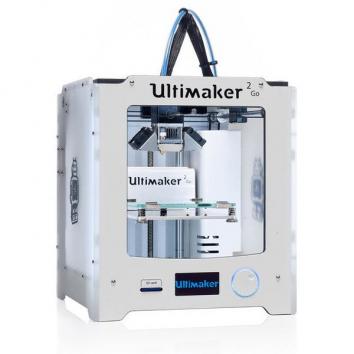 The Ultimaker 2 Go offers the same impressive specifications as the Ultimaker 2 like 20 micron layer resolution and a print head travel speed of up to 300 mm/s. With a small build volume of 12 x 12 x 11.5 cm and an optional backpack the Ultimaker 2 is very portable.
Available from these sellers
100% recommended
Owner Reviews
The Ultimaker 2 Go is my secondary machine due to its protability. Biggest downside is the value for money since it does not come with a heated build plate. I have invested in some upgrades such as the heated build plate from 3DSolex and the Olsson Block so that it can print all the materials the Ultimaker 2+ can. In the end it might make sense to invest a little more to get the Ultimaker 2+ but my goal was to get a portable 3D printer so I can bring it around with me. Great reliablilty and great prints. Looks really good too with the white LEDs and simplistic design. The community of Ultimaker is probably one of the best I've seen.