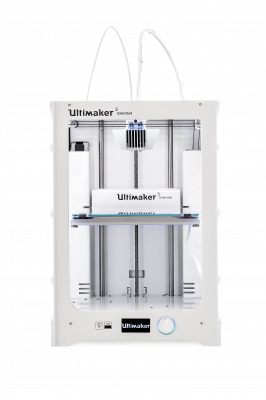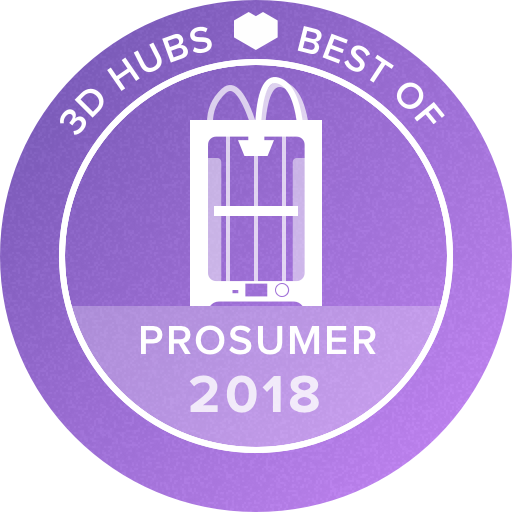 The Ultimaker 3 extended provides an extra 10cm of build height over the Ultimaker 3 (30 vs 20cm) but has the same specifications as the Ultimaker 3. The Ultimaker 3 extended is the latest version of the popular multi-functional 3D printer. It comes equipped with a heated build platform, dual extrusion and can print at a resolution of up to 20 microns. It supports both PLA and ABS and can print at a speed of 300 mm/s. Also new in the Ultimaker 3 is auto bed levelling and wifi connectivity as well as an on board camera that allows users to watch their print live.
Available from these sellers
100% recommended
Owner Reviews
If you desire to Design, Click & Print with complete simplicity, the Ultimaker 3 is for you.
Great machine top of the bill
The Ultimaker 3 Extended is one of the best printers on the market. It has so many convenience features such as WiFi and Automatic-Bed leveling. I would definitely recommend the printer if you can afford it.
Superb print results and build quality, unfortunately there is no Ultimaker with a bigger build platform at the moment. Much better then the other printers we own(ed).
When I started with 3D Printing, I first started with a different brand. Almost every print failed with that printer. But after visiting a 3D printing fair, I saw an Ultimaker stand over there. I was shocked with the good results I saw over there. I didn't hesitate and bought the printer right away. The first prints were an absolute succes. So I'm very happy with the Ultimaker 3 Extended. Hopefully the next Ultimaker is as reliable and easy to work with as this one, only with a bigger build volume.
This is what a 3D Printer should be, no fuss, gets the job done. Professional quality prints and top notch Software + Material variety. The best 3D Printer right now hands-down.
GREAT MACHINE THAT COSTS TOO MUCH AND YOU NEED A PVA STORAGE SYSTEM OR YOUR GONNA STRUGGLE