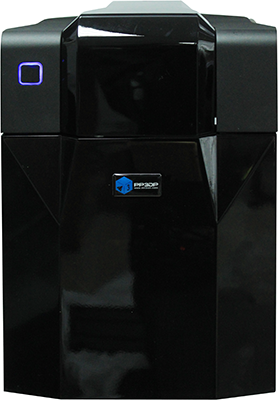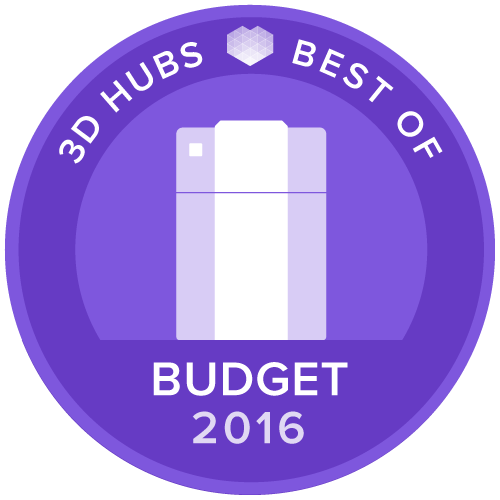 The UP Mini is an affordable 3D printer of Chinese origin. It can print objects in both ABS and PLA of up to 12 x 12 x 12 cm and has a heated build platform. Its enclosed printing area makes sure the printing temperature remains constant to provide a stable printing environment.
Available from these sellers
100% recommended
Owner Reviews
Its an easy way to get in touch with 3d printing. To get the most out of it, there are some small modifications to do.
The Up Mini 3D printer has been one of our favorites. Even with a smaller build volume, this printer simply excels at it's job. The UP software is very easy to use for beginners but may lack some features an advanced user may be looking for in terms of customizable supports, and 3D preview. The enclosed build chamber, heated build platform and software slicing algorithms allow the UP Mini to print ABS as amazingly as it does with PLA. At only $599 USD, we find it as one of the best value printers available. Now that it's been discontinued and replaced by the new UP Mini2, at the same $599 price point, this is one 3D printer that should not be overlooked!
The Up! Mini is a great, low budget option to satisfy low-budget prinitng needs. Although it is rather difficult to calibrate, the software interface is capable of slicing the stl files saving a lot of time. I love the printer and, for the price, the occasional print problems and maintainence issues are not a problem to fix. Keep in mind, I have the older Mini not the newer one so some of the problems may have been resolved. Cheers guys.
Excellent quality prints for the value of the printer. Excellent for a beginner who is looking to get into the world of 3D Printing.
The up mini is a closed ecosystem printer, but a few mods allow free use of the printer. A custom cpu module that runs smoothieware is available for about 50€, then you can print with any software you like! With mods: great printer!
Great place to start in a plug n play manner
Incredible quality and ease of use. Best support material in the industry.
If you just want to print with OEM ABS filament it's a fine machine. You need to be patient though and dedicated to learn how to tweak the few parameters you do have.
Great first printer - does everything for you. Software provides supports, and prints "rafts" for models to stick to the bed properly. This does use a bit more filament, though it makes for reliable printing.
Great Little Printer, easy to use and great print quality results
The UP Mini is a legend! It prints with high quality, can print ABS exceptionally well, and is very reliable. While the original release had more limited software and connectivity, UP has since released their UP Studio software which has been continually refined beyond the previous software for ease of use and optimal performance, but UP has also released upgrade CPUs that can allow UP Mini users to enable features only found on newer printers such as WiFi connectivity and Blackout recovery so users can resume prints after a power loss. Excellent value for the price point!
The UP Mini is a great printer after you fully understand how it works. Once everything is correctly calibrated the printer is very reliable! Downside is the fact that it isn't open source and you can not use gcode. The printer only accepts files sent from its own proprietary software which is great and easy enough to use, but it lacks some key features such as advanced settings for you print.