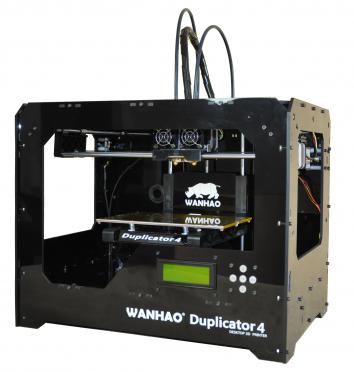 The Wanhao Duplicator 4 is a well priced Chinese printer, which bears close resemblance to the Makerbot Replicator 2. It has a build volume of 22.5 x 14.5 x 15 cm. and can print at a resolution of 100 microns in ABS, PLA and PVA.
Available from these sellers
100% recommended
Owner Reviews
A good budget printer to introduce yourself to 3d printing. Not as advanced as others but it prints. As with any 3d printer there's always a learning curve.
a really good printer for basic to intermediate level maker
Great machine for the price, plus dual extrusion!
very reliable printer therefore very good for starters no special options but it does what it has to do
the Duplicator 4 is a great machine, especially if you add an extra fan
Decent, working for over 2 years with a few nags.
Great machine, economical, good prints, prints ABS easily
it's an old model but at a much lower price I'd buy it again