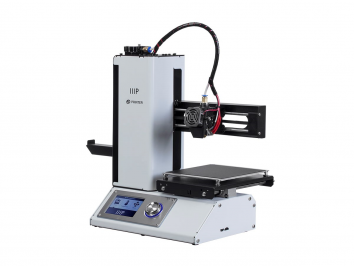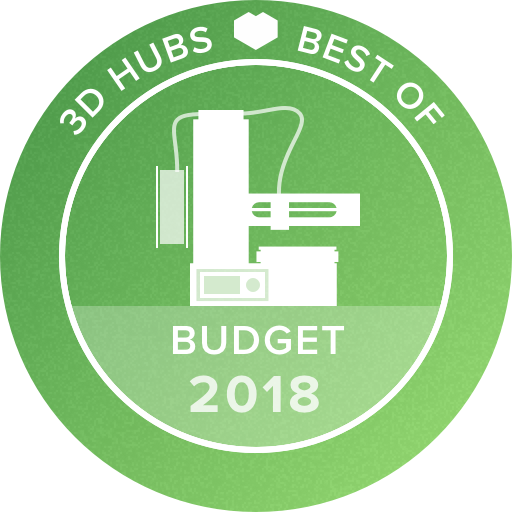 Starting from $220, the MP Select Mini is a very low cost 3D printer. Despite it's small build volume of 12 x 12 x 12 cm, it comes packed with features more commonly found on more expensive 3D Printers such as an insulated heated build plate and WIFI connectivity. The only downsides to this printer are the noise it makes whilst printing and it's slow print speed of 55 mm/s.
100% recommended
Owner Reviews
Fantastic budget printer. Before coming across the MP Select Mini I didn't think I would be able to afford a 3D printer for a long time. This printer changed that completely. I would absolutely recommend it to others on a budget that are interested in the technology.
The Monoprice MP Select Mini is an amazing printer for it's price, and the community surrounding it is immensely helpful and nice, and support from Monoprice is also good. This printer does not compare to printers that cost more in its performance in terms of speed or print quality but for the price you can't go wrong
For the price, this is an excellent printer. It works as advertised. I've only printed PETG with it, but the prints are excellent and high quality. You can't get another printer for this kind of value.
Really great printer to get started with 3D printing.
After replacing the hotend with an authentic e3d this printer became a reliable, accurate, and quiet machine. Stock extruder produced high quality prints, but clogs up regularly.
This is a great little printer, in spite of the limited build size. The one issue with it is the same with most Cartesian printers. The wires that run the Heated Bed wear and fracture after a while, requiring re-soldering or replacing of the heated bed. Other than that, this has been a hard-working, highly reliable, ready to print 3D printer.
Its a great mini desktop printer. Has its limitations in print size but worth the money.
Amazing value for money. Reliable and dependable. May not be blazing fast but gets the work done. The kind of printer you can leave overnight doing that super long job and forget about it.
The best first 3D printer on the market.
Monoprice MP Select Mini (I have a perfect china clone with improvements respect to base i.e. WiFi) is a printer perfect for workshop and teaching 3D technology, portable and lightweight .